recent & upcoming events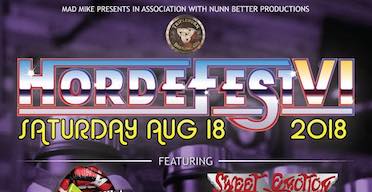 HordeFest is back at Triplehorn Brewing! This is a free admission event but don't let that fool you... there is plenty for all! Food by: Swift & Savory food truck and The Vet Chef food trucks. Live Music by: Mas Tequila (Sammy Hagar tribute band), Sweet Emotion (Aerosmith tribute band), Highway Star (Deep Purple tribute band), The Industrials, SoulShiver and Jam Academy Music School. Triple Horn will have 30+ of their amazing brews and of course San Juan Cigars will be on site rolling and selling cigars! As we close in on the end of the summer season why not do it with one more blowout of a day? Mark your calendar and come join us!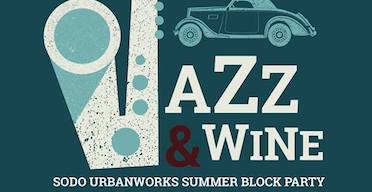 PREMIUM WA WINES URBAN JAZZ VINTAGE CARS GOOD FOOD The original SoDo Block Party is back and summer is looking better than ever! This year we paired cool urban jazz and vintage cars with our stunning array of 10 premium Washington wineries and one brewery all located in one spot @ SoDo Urbanworks. We look forward to seeing all of you wine aficionados for what will be the perfect summer day of wine, food, and fun. There will be an abundance of food this year with Schooner, Nine Pies, Mamas Mexican, and Bluebird Ice-Cream serving up the goods. (Schooner and Nine Pies in addition to their main restaurants, will have extra stations set up in the parking lot as well). Nothing pairs with a solid red wine like a well-crafted cigars. San Juan Islands cigars will be onsite rolling his top-notch cigars. See you all there!
tickets here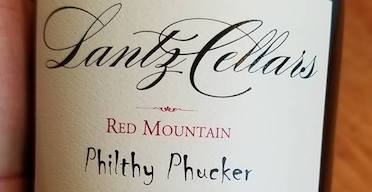 We are excited to be back at Lantz Cellars for another wine and cigar by the fire pit event. Lantz Cellars will be showcasing and pouring some amazing wines and San Juan Cigars will be there rolling cigars and helping pair cigars with the wines. There will be more details forthcoming however, get this date on your calendar so you don't miss this great event. See you all there!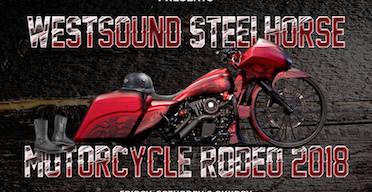 We are excited to be part of this years Westsound Steel Horse Morotcycle Rodeo! This is an amazing event that aims to help the community, show pride and artistry in motorcycles, showcase local artisans and entertainers and in general be super cool. Lots of live music, food and other local vendors and of course San Juan Cigars will be on hand rolling and selling cigars. There will be more information to come but don't mis out on this great weekend.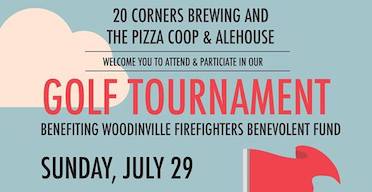 The Pizza Coop & Ale House is teaming up with 20 Corners Brewery & Woodinville Firefighters to raise money for the Woodinville Firefighter Benevolent Fund, please join us for the: Shotgun Golf Tournament on Sunday July 29, 8am at Willows Golf Course. A day of golf followed by lunch at the golf course. A silent auction available throughout the day with tons of fun items to bid on. All proceeds from the event will go towards the Woodinville Firefighters Benevolent Fund where they use the money for wonderful groups like The Children's Country Home in Woodinville. The Benevolent Fund is a 501C3 and donations may be tax deductible.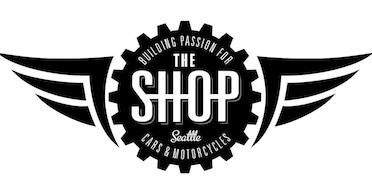 We are excited to be at "The Shop" (a country club for gear heads), for this fun event. This will be the first time we have been at their facility and we are looking forward to hanging out in the card room with the members and new guests talking cigars, cars and in general all things cool and manly. Don't mis your opportunity to come out and hang with some very cool people and see their facility. Check out the memberships and see what The Shop has to offer or just enjoy an evening with like minded people.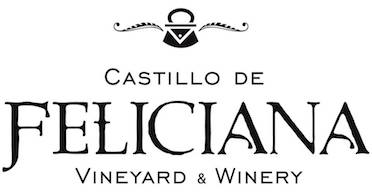 We are excited to be at Castillo De Feliciana in Woodinville for their Owner's Birthday and in general to just have a great night of wine drinking and cigars. There will be more info as we get closer to the date but if you are a fan of cigars and you want to enjoy a great summer evening while pairing the cigars with great wines, then get this on your calendar.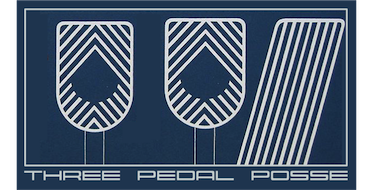 Join us Sunday, July 1st, 2018 at 1:00 pm for the SODO Speed Motor Show in the SODO district of Seattle! This is a unique car event for enthusiasts of all types and a collaboration between 3PP, Group 6ix, DGVintage Coachworks, Lake Washington Cars & Coffee, ZLog, Imagecraft, Benchmark Auto Salon, Group 2 Motorsports, and Crafted! In addition, you'll have the chance for some amazing tastings of finely crafted offerings from our partners: Elsom Cellars, 2 Bar Spirits and Seleuss Chocolates. Of course San Juan Cigars will be there rolling and selling cigars as well. Bring your sweet rides, the family, the dog, or pet giraffe, and join us for a casual motor show experience, with food, beverages, music, and fellow petrol heads!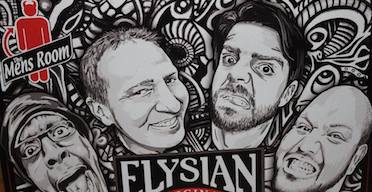 Mens Room Redfestival is back... Featuring Outdoor Drinking and Other Dumb Stuff Saturday, June 23rd at Enumclaw Expo Center. Mens Room Redfestival is unlike anything you've ever seen before! Unless you came last year, we guess. Then you've seen something like this year's Redfestival: only in 2018 we're turning this darn thing up to 11. This year's Redfestival will feature even bigger bands, even more beer, and the same ol' boisterous behavior. See belly dancers, freestyle motocross, and other over-the-top ridiculousness. Of course San Juan Cigars will be on hand rolling and selling cigars for your enjoyment. They will even pair cigars with your favorite beverage if you like! Can't beat that. Come join us and don't mis out.
tickets here
.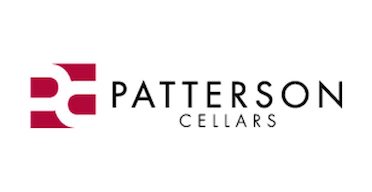 Join us for an after hours event on the patio at the Hollywood Hill tasting room featuring cigar rolling demonstrations by San Juan Cigars. Patterson will have wine available by the flight, glass and bottle, including the Due Anni and the Port! Cigars available for purchase to enjoy during the event. San Juan Cigars can help pair a cigar with which ever wine you are interested in (how much fun is that?). We'll see you all there.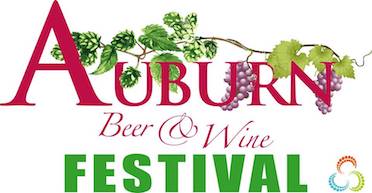 Join us for the first-ever Beer and Wine festival in the heart of downtown Auburn this coming Father's Day! Located in the parking lot adjacent to the downtown Safeway parking area, Beer and wine garden featuring: Airways Brewing Company, Scamp Brewing Co, Rail Hop'n Brewing Co, Geaux Brewing, Browns Point Homebrew Club, Cloudlift Cellars, Soos Creek Winery , Vinifera-Auburn, With cigars hand rolled by San Juan Cigars. Live Music by: Jeff Mims, Mike Mcdonnel, Tim Monaghan, Angie Lynn (duet), Randy Campbell Trio (Trio), Champagne Sunday (duet), Once Upon A Tuesday (full band) Food by: Silver Spork Food TruckTake Dad and the rest of the family down to enjoy some great beer, great wine, excellent food and music. We'll have games and activities for the kids and adults. Celebrate Auburn, the valley, and all of the great things we have to offer!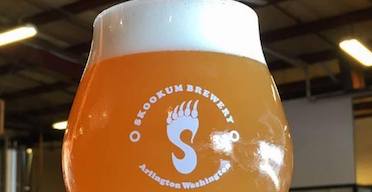 Come celebrate Father's day and take dad out for a beer and a cigar. We will be at Skookum Brewing for a great day of brews, food, cigars and the biggest reason to celebrate . . . Dad! For all the times he did great things for you, now is a good opportunity for you to do something cool for him. Say you love the big guy with great food, great beer, great cigars and friends! If you are so iinclined to have a cigar, we can help dad to pair a cigar with some of the amazing brews that Skookum creates. See you all there.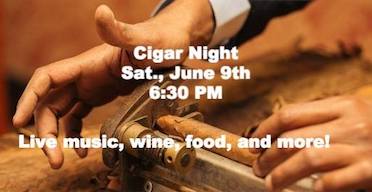 Cigar Night Featuring Danny Godinez. Food Street Tacos handmade by El Saborcito (meat and veggie options available), San Juan hand rolled cigars, Seleuss Chocolate samples and,Weather permitting, music will be on the patio. Our musical guest Guitarist/Singer Danny Godinez has been on the Seattle music scene for over a decade and will be playing 7pm-9pm. He plays with a fire, intensity, passion, and grace. Danny has accompanied artists like Carlos Santana, Johnny Lang, Tim Reynolds, and Jason Mraz. Go to dannygodinez.com to hear music. San Juan Cigars will be on site with cigars for sale and doing live cigar rolling demonstrations. Purchase tickets in advance and save $5!
tickets here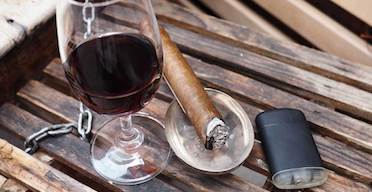 Have you heard the news? We will be part of Woodinville Wine Country's new #bootcamp "boots on the ground" experience gives you behind the scenes access to seminars, tours, winemakers, master sommeliers and tasting experiences to take your expertise to the next level. San Juan Cigars will be there rolling and selling cigars and giving you a primer course on what to look for in a good cigar and how to pair cigars with wine and spirits. June 8 and 9th. Get your tix before they are gone.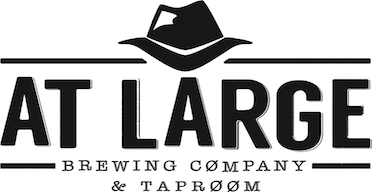 We are super excited to be part of this big event. This will be another first time for us so don't mis comming out and enjoying a great day of celebrating. At Large Brewing will be taping some never released beers along with some of their favorites from the year. (CHeck out their website and find the beer that best suits you, or find a few). Burger Planet will be here for the day, so come hungry and thirsty. (Check out their menue and bring an appetite). Of Course San Juan Cigar Company rolling cigars on site, rolling and pairing cigars with brews. All cigars are available for purchase. Don't mis out on a fun day of beer, food, cigars and celebration!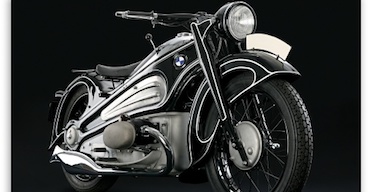 Come join us at the annual Sky Valley Motorcycle Show in historic down town Snohomish. This is a family-friendly annual motorcycle show with contests, Seattle Cassacks performance, food and merchandise vendors. San Juan Cigars will be on hand demonstrating the art of hand rolling cigars and giving a general education on cigars, tobacco and where it comes from, what they can be paired with, how they are rolled, cigar etiquette, proper smoking technique and anything else people are interested in learning. This is a great oportunity to hang out in historic Snohomish, grab some great food and drinks, see some beautiful classic motorcycles and of course, as Pink Floyd once said "Have a Cigar". See you all there.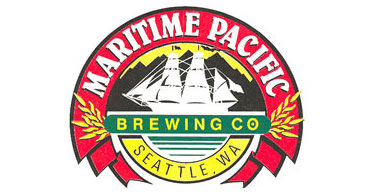 We are excited to have our first event with Maritime Pacific Brewing. We will be at Maritime Pacific Brewing's Jolly Roger Taproom for their annual Vertical Tasting. This is an event that is talked about and anticipated every year. Join us for an evening of amazing specialty beers, delicious food, and of course San Juan Cigars will be on hand rolling and pairing fine cigars with Maritime's wonderful beers. Don't mis this opportunity to relax and try some of Seattle's premium breweries food and brew's. See you all there!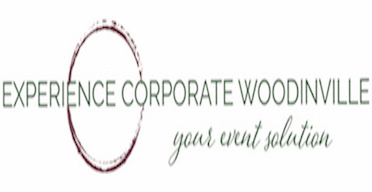 Needing inspiration for your next event? Be our guest as you Experience Corporate Woodinville, your event solution for your next meeting, team building event or corporate celebration! Spend the day being transported in chauffeur-driven luxury vehicles as you are dazzled by the best of Woodinville! Six of the areas top event venues will open their doors as you are inspired by ideas, discover local event professionals, nibble on delicious bites and sip the finest wines and of course see San Juan Cigars hand rolling fine stogies! Registration and parking opens at 10:30am at Chateau Ste Michelle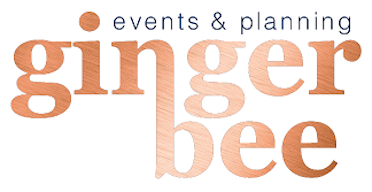 Come see us on April 26th at Ginger Bee Events & Planning's Smoke & Whiskey Open House! They are teaming up with some amazing vendors to host happy hour from 5pm - 8pm. Need ideas for your upcoming celebration? This is the place to get all your event ideas and meet some amazing vendors for your special occasion. We are here to chat all things events! Of course an evening of smoke & Whiskey wouldn't be complete without hand rolled cigars by San Juan Cigars. Can't wait to see you there!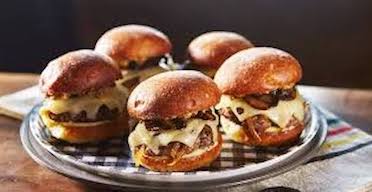 On Saturday, April 7th, Sip and Slide comes to the Fremont Foundry! Sip on offerings from regional breweries and cideries while enjoying sliders and other tasty bites from a bevy of local restaurants. Of course San Juan Cigars will be on site rolling cigars! Get general admission tickets, or upgrade to our Premium Experience for a more intimate experience with additional sips and tastes. Sip and Slide will benefit our friends at Treehouse. Please help us support the good works that the people at Treehouse does for the community. Find ticket information
here
.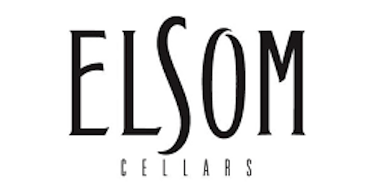 Sit back and enjoy an evening of food, live music, cigars, chocolate and wine. Tickets are $35.00 and include: A glass of Cabernet Sauvignon (additional wine available by the glass and bottle), 2 Sliders and salad with a vegetarian option, and live music. San Juan Cigars will be on site with cigars for sale and doing live cigar rolling demonstrations. Samples by Seleušs Chocolates. Cigars and chocolates will be available for purchase. Chef Mark Riggs joins us again at the grill making beef sliders with side salad (vegetarian option available). Live music performed by Honey Mustard. Tickets can be purchased online https://cigar-night.bpt.me/ or in the tasting room.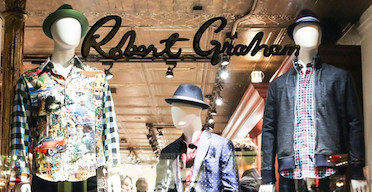 Looking for that perfect ensemble? Robert Graham represents the American Eclectic lifestyle brand-where craftsmanship, luxury and style intertwine. As a true design house since 2001, they've been inspiring fashion by developing unique garment-making techniques and complex textile patterns. With eye-catching mixed fabrics, one-of-a-kind trims and stunning embroideries, Robert Graham embodies luxury at its finest. Each product is unique, character-filled and distinctly Robert Graham--with "knowledge, wisdom, truth" embedded in each garment. Join us at thier Bellevue Store for an evening of fashion. We will be on hand rolling cigars and helping complete the ambiance.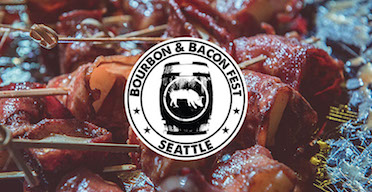 Can you smell the smoky, salty, delicious aroma of bacon? How about the vanilla and caramel notes in the nose of your favorite bourbon? That can only mean one thing: Bourbon & Bacon Fest is back again in 2018. Join us at the spacious Seattle Design Center on March 10th for one of Seattle's favorite tasting events. Distilleries from all over the US will pour their best spirits while ticket holders taste porky treats from favorite restaurants all over the greater Seattle area (and beyond). Of course San Juan Cigars will be there again selling their amazing cigars! Bourbon & Bacon Fest benefits our friends at Treehouse, who work to give foster kids a childhood and a future.