recent & upcoming events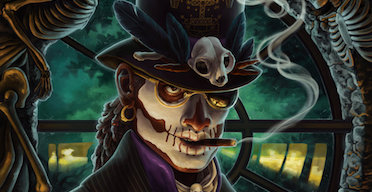 Voodoo: a term synonymous with New Orleans, gris-gris, and voodoo dolls. It also happens to be a great theme for a Halloween costume party! Join us for Geuax's annual voodoo night on Saturday, the 28th from 5 to 10pm and wear your costume. They'll have prizes for the best costumes, food and beer specials, a cigar tent, and (of course) candy! The event is family friendly, too. Start your trick or treatin' a little early this year. Looking Forward to seeing everyone and their great costumes.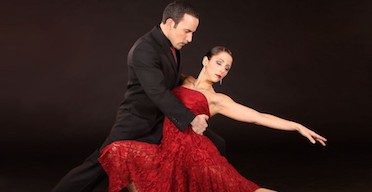 Join us at the Buenos Aires Grill from 6:00-10:00 for a night of live tango & Brazilian music/dancing show. Hosted by Together Events! There will be free appetizers and and drinks. People are welcome to bring a friend and the dress code is semi-formal. Of course we will be on hand rolling fine cigars to help with the event atmospher. Contact Buenos Aires Grill or Gather Events for more inforamtion. Dont' miss out!

Join us Saturday, October 21th from noon to 10pm for one helluva party. As with past years, Geaux will be featuring their amazing beers "regulars" on tap including: Treme, Rex, Satchmo and more! And a party can't be complete without a cigar tent. San Juan Cigars will be out again hand-rolling cigars that pair perfectly with that rare, barrel-aged beer. See you all soon!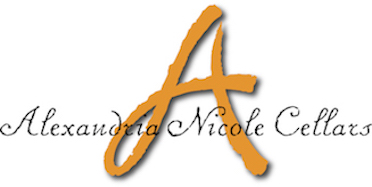 We are excited to be part of Alexandria Nicole's "Addams Family" themed release party. This should be a great time with amazing wine and hand rolled cigars from San Juan Cigars. There is nothing better than an Addams Family party in October! Uncle Fester, Cousin It, Lurch, Morticia, Wednesday, Pugsly, Thing and of course our favotie Gomez! "Come on old man. I've smoked since I was five, Mother insisted!", Gomez Addams. See you all there!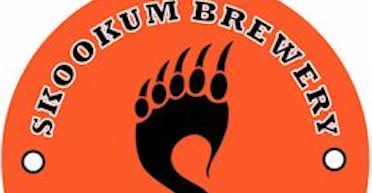 We will be at Skookum Brewry from 12:00-8:00 for a great day of brew's food and cigars. There will be 4-5 other breweries there, a food truck, raw oyster bar, Salt Blade Meats as well as other vendors to be named later. Don't mis out on this great opportunity to have a great day of food, brews and of course hand rolled cigars made right here in the great Northwest! See you all there!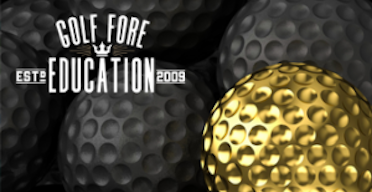 We are proud to once again be a part of the Golf Fore Education tournament at Washington National Golf Club. This is a great cause and a fun way to spend a day giving to that cause. We will be on hand rolling and selling cigars so you can enjoy a hand rolled cigar as you play the rounds and help a great charity.
Tickets for Golf Fore Education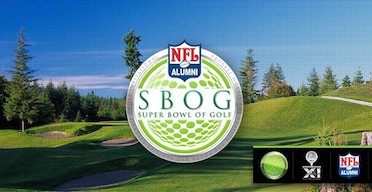 We are proud to once again this year be a part of Randall Morris's wonderfull golf tournament. The Randall Morris Foundation for Youth and Families is partnering with the NFL Alumni Association to bring you the "Super Bowl of Golf" Celebrity Invitational. This year's proceeds benefit Burned Children Recovery Foundation and Mary's Place.
Tickets for Randall Morris Golf Tournament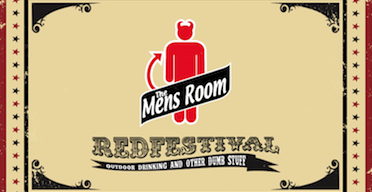 We are proud to be a part of the KISW Men's Room Red Festival. This will be a great time! See a stilt walkers! Oogle an aerialist! Jam with some jugglers! And, of course, enjoy some sweet rock tunes from a bevy of bands. Of course, San Juan Cigars will be onsite rolling and selling cigars! Thi sis all for a great cause, to support the Fisher House on JBLM
Tickets for KISW Red Festival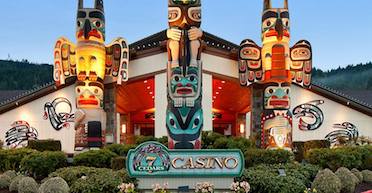 We are excited to be back at 7 Cedars Casino for the WIGGA golf tournament dinner again this year. Lookingforward to seeing all our friends at 7 Cedars again. If you want to become part of this tournament contact 7 Cedars Casino and find out more about this event.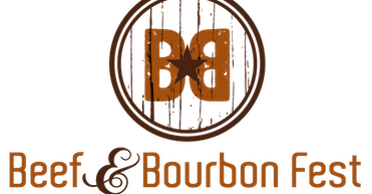 We are excited to be part of the first annual Beef and Bourbon Festival. Featuring dozens of local and national brands. Sip award-winning spirits of all kinds and sample locally sourced Silver Creek Angus beef for the ultimate pairing. We will be hand rolling cigars for demonstration and will have plenty of cigars for purchase and can help pair them with your favorite spirit and food.
Tickets for Beef & Bourbon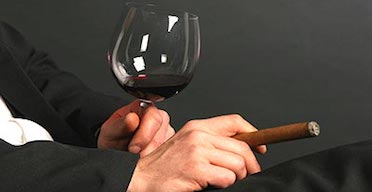 We are excited to be back at Elsom Cellars for another great cigar night. Musician and songwriter Larry Murante will be performing live in our tasting room or on the patio, if the weather is nice. Elsom has small plates for sale, or youre free to bring in your own food.
Tickets for Music & Cigars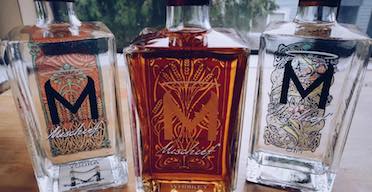 Join us on August 19th from 6:30-9:30pm for Fremont Mischief's Cigar and Whiskey night featuring San Juan hand rolled cigars. We will have craft cocktails, whiskey and cigar pairings, delightful fare and a cigar making demonstration. For ticket information go to the following link:
Tickets for Cigar & Whiskey Night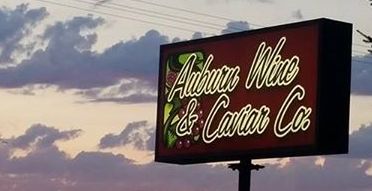 An evening of fine cigars and scotch. This event will be hosted by Auburn Wine and Caviar. In addition to the cigars we will be tasting through scotch to pair with your cigars and doing brazillian BBQ. This event will be from 5-8pm, $35 will include one cigar and your scotch flight. Additional cigars may be purchased through San Juan CIgars and additonal scotch may be served after your flight if you choose. Contact Auburn Wine and Caviar at (253) 887-8530 to reserve your spot or for any questions!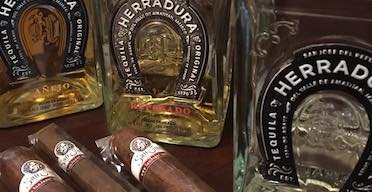 Herradura is introducing "Ultra" at Poquitos back bar and a parking lot. Lots of fun with drink and food specials plus cigars by San Juan Cigars! Ultra is an addition to the Herradura family. Ultra is their clear anejo, which is a blend of 4 year anejo, 24 month anejo and 12 month then filtered using charcoal to extract the color. San Juan Cigars has created a new cigar using Herradura "Selecion Suprema" as the flavor base for blending the tobacco! Don't mis this great event!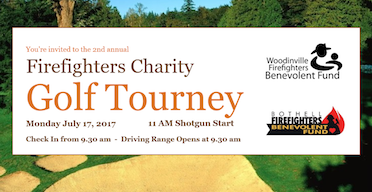 Join us July 17th to help raise funds for both Woodinville and Bothell firefighter's charity the Children's Country Home. When a child has profound disabilities and complex medical needs, providing the necessary round-the-clock care can be exhausting and overwhelming. Since 1997, families have trusted Children's Country Home to provide the treatment and education essential to the child's well-being. This is a great day in the sun to play golf and help out the communtiy. Help us to help this great cause!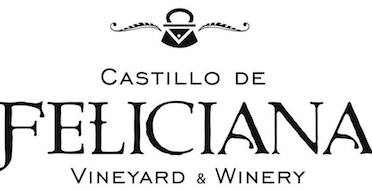 Join us July 29th as we enjoy a night of wine, food and cigars out on the patio! Enjoy some amazing wines inspired by the Andalucia region of Spain. Watch the sun set over the valley in Woodinville and enjoy a hand rolled cigar from San Juan Cigars. We will be on hand rolling for your enjoyment. Find out what a hand rolled cigar is truely like. Doors open at 6:00pm. 21 and over, please.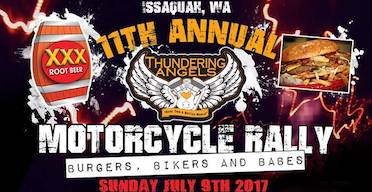 Join us for our 11th annual Thundering Angles Motorcycle Rally - Burgers, Bikers, and Babes at the Triple X Root Beer Drive-In July 9th from 9am to 5pm. There will be live music, bike and stereo judging, vendor booths, burn outs, a bikini bike wash, bikini contest, and burger eating contest. Of course, San Juan Cigars will be on hand rolling and selling cigars. This is a great event and we look forward to seeing you all there.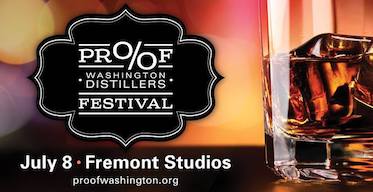 PROOF features more than 40 Washington distillers and food from local restaurants, where attendees can sip and sample a variety of spirits and meet the craftsmen and women who are putting Washington on the map. Also, you can purchase your favorite spirits straight from distillery tables. Again San Juan Cigars will be at there with all of our core cigar line as well as our infused cigar line. We will roll live right in front of you and you can learn what a truely hand made cigar is all about. See you all there!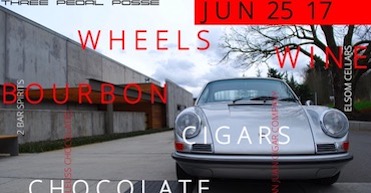 Three Pedal Posse is throwing their first gig in the Pacific Northwest. Please bring your wheels and join us for a day of wheels, libations, and good peeps. Minions and Mutts are welcome too! Participants for the show include: 2 Bar Spirits, Elsom Cellars, Seleuss Chocolates, BBQ from a surprise Chef! And, of course, San Juan Cigars! See you all there.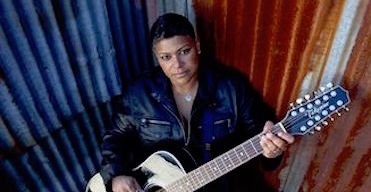 Join us for an evening of live music performed by Kim Archer Music with dinner, cigars, chocolate and wine.Enjoy a cigar making demonstration by San Juan Cigars company. Seleušs Chocolates will also be here. Cigars and chocolates will be available for purchase.Tasty tacos made fresh by EL Saborcito.Tickets are $30. Corks on the Loose Club members may purchase up to 2 tickets at $25 each. Ticket price includes a glass of wine and dinner. Get more event info at:
Tickets for Elsom Cellars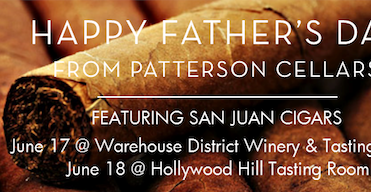 Join us at Patterson Cellars in the Hollywood Hills tasting room for a great Father's day wine and cigars event. Enjoy some amazing wines and hand rolled cigars with San Juan Cigars. Get more event info at:
Patterson Cellars Website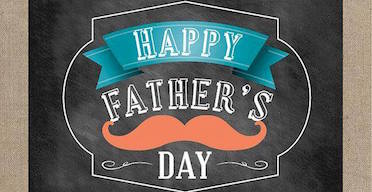 Join us at Patterson Cellars in the Woodiville Wine Warehouse District for a great pre-Father's day wine and cigars event. Enjoy some amazing wines and hand rolled cigars with San Juan Cigars. Get more event info at:
Patterson Cellars Website