recent & upcoming events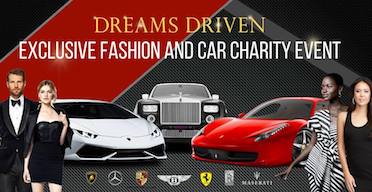 Join us at Zadart Exotic Car Club and Rentals for an evening surrounded by a beautiful collection of multi million dollars worth of Ferraris, Lamborghinis, McLarens, Bentley and other exotic automobiles! The event will have music, entertainment, dinner, and a Fall fashion show featuring luxurious collections from your favorite designers at David Lawrence in Bellevue and of course hand rolled cigars from San Juan Cigars. Event is on November 17 from 7 - 10 pm. Proceeds go to Children's Uncompensated Care. For tickets and more information visit Zadart Exotic Car Club & Rentals on Facebook! See you all there.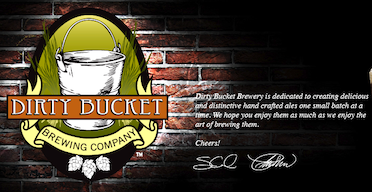 Join us at Dirty Bucket Brewing Sunday, November 12th as they hold an away game Tailgate Bash. This amazing event supports The Forgotten Children's Fund. Come enjoy the great activities and atractions. Tour the Seattle Seahawk BEAST BUS! Get your photo taken with Santa. Watch as San Juan Cigars hand rolls our fine sticks. Swift and Savory Food Truck will be on hand bringing their excellent dishes and more.... Don't mis this great oportunity to drink great beer, have a fantastic time and help a great charity.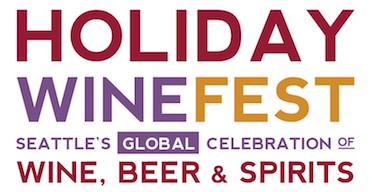 The 2017 Holiday Wine Fest is poised to be the Pacific Northwest's most diverse tasting exposition. This event features a great line-up of local and international wines, ciders, spirits, gourmet foods and artisan vendors. The Holiday Wine Fest is the perfect occasion to tempt you and yours with the flavors of fall and the finest offerings of the Season. Enjoy with a spouse, partner or group of friends at one of the two sessions for a fun and relaxing wine and gift shopping experiences. Go to Seattle Uncorked for more information and tickets. See you all there.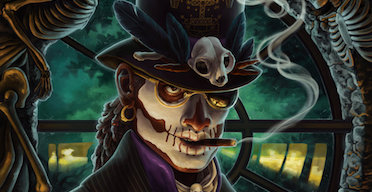 Voodoo: a term synonymous with New Orleans, gris-gris, and voodoo dolls. It also happens to be a great theme for a Halloween costume party! Join us for Geuax's annual voodoo night on Saturday, the 28th from 5 to 10pm and wear your costume. They'll have prizes for the best costumes, food and beer specials, a cigar tent, and (of course) candy! The event is family friendly, too. Start your trick or treatin' a little early this year. Looking Forward to seeing everyone and their great costumes.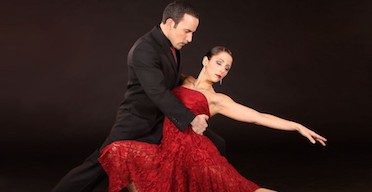 Join us at the Buenos Aires Grill from 6:00-10:00 for a night of live tango & Brazilian music/dancing show. Hosted by Together Events! There will be free appetizers and and drinks. People are welcome to bring a friend and the dress code is semi-formal. Of course we will be on hand rolling fine cigars to help with the event atmospher. Contact Buenos Aires Grill or Gather Events for more inforamtion. Dont' miss out!

Join us Saturday, October 21th from noon to 10pm for one helluva party. As with past years, Geaux will be featuring their amazing beers "regulars" on tap including: Treme, Rex, Satchmo and more! And a party can't be complete without a cigar tent. San Juan Cigars will be out again hand-rolling cigars that pair perfectly with that rare, barrel-aged beer. See you all soon!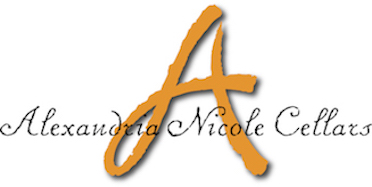 We are excited to be part of Alexandria Nicole's "Addams Family" themed release party. This should be a great time with amazing wine and hand rolled cigars from San Juan Cigars. There is nothing better than an Addams Family party in October! Uncle Fester, Cousin It, Lurch, Morticia, Wednesday, Pugsly, Thing and of course our favotie Gomez! "Come on old man. I've smoked since I was five, Mother insisted!", Gomez Addams. See you all there!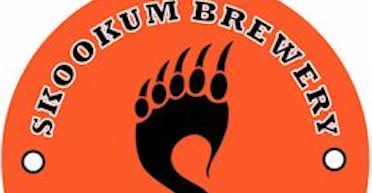 We will be at Skookum Brewry from 12:00-8:00 for a great day of brew's food and cigars. There will be 4-5 other breweries there, a food truck, raw oyster bar, Salt Blade Meats as well as other vendors to be named later. Don't mis out on this great opportunity to have a great day of food, brews and of course hand rolled cigars made right here in the great Northwest! See you all there!