recent & upcoming events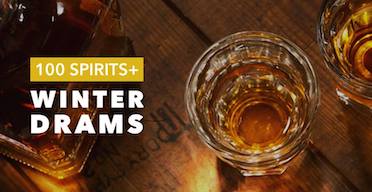 It's tme once a gain to join us at the 3rd anual Winter Drams. Warm your spirits at The Seattle Spirit Society's 3rd annual Winter Drams! Connect with fellow distilled spirits enthusiasts sampling 100+ local craft spirits and international favorites. Join us and support the local industry – a portion of event proceeds will benefit the Washington Distillers Guild, a 501(c)6 non-profit representing the success of distilleries in the state. Of course San Juan Cigars will be there rollingteaching about cigars. Come join us for this great event.
tickets here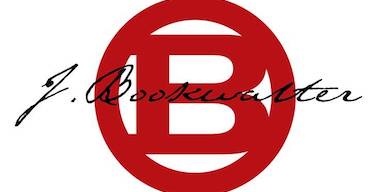 We are excited to be back at J Bookwalter Winery in Woodinville for a Christmas Holiday Shopping Pop-up. Come in and check out some amazing wines, grab a bite to eat and pick up some hand rolled cigars for that special person on your list. We can even help to pair cigars with your wine of choice. Cant' beat that. We have several different blends and even some brand new ones for the holidays. Quantities are limited so don't miss out on this opportunity. Come in and see us for your holiday gift ideas. Happy Holidays!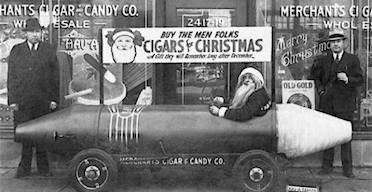 We are looking forward to being back at Skip Rock Distilling again. This time out it is for Small Business Saturday. Skip Rock has released a new batch of their amazing Belle Rose Rum which is reason enough to come visit. Add to that that San Juan Cigars will be on site hand rolling cigars and now you have a party! Come join us and taste some of the Northwest's finest craft products just in time for your holiday shopping. We even have some new holiday blends for you. Limited quantities so don't mis out. See you all here.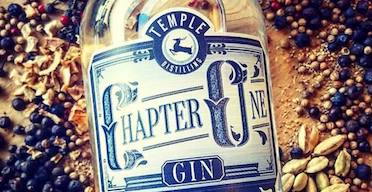 We are excited to be back at Temple Distilling for a great day of local spirits and food. Temple has some of the Northwest's best gin and of course they make an amazing Limoncello as well. Temple has been so busy they had to enlarge their facility and we are looking forward to seeing their new addition. Of course San Juan Cigars will be on hand making cigars and we will have some blends that go especially well with gin. Don't mis this opportunity to do some tasting and get some locally made cigars.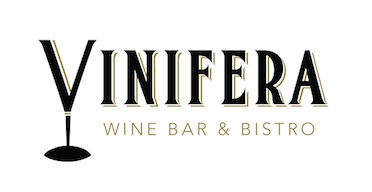 Join us at Vinifera for an evening of whiskey and cigars. Vinifera Wine Bar and Bistro is Auburn's newest restaurant and lounge. Featuring seasonal comfort foods, sommelier selected wines and locally crafted beers. Open for lunch and dinner, 7 days a week. We are excited to be doing another great event with Woodinville Whiskey and our first with Vinifera Wine Bar. San Juan Cigars will be on hand to demonstrate the at of rolling cigars and to help pair cigars with the whiskey. More information to come.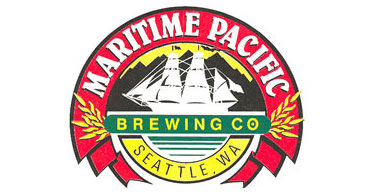 We will be back at Maritime Pacific Brewing for another great event. Their Jolly Roger Draft Kickoff Party will be a great night of amazing Northwest craft brews, football and of course cigars! We are looking forward to hanging out with George and the crew of Maritime Pacific and have some new cigar blends to offer up. Come join us and share a beer and pick up a cigar to pair with that particular brew. See you all there.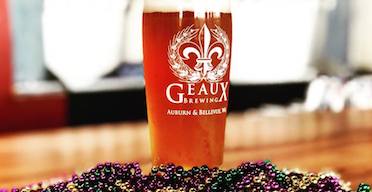 We are excited to be back at one of our favorite craft breweries GEAUX Brewing! They are having an anniversary party and you won't want to miss this. With a great New Orleans vibe, incredible music, Super food and amazing beers you can't go wrong with Geaux. Every event with Geaux Brewing is a party unto itself! Of course San Juan Cigars will be on hand rolling and selling cigars for the party. So come out and join in the fun and as they say at Geaux "Laissez les bons temps rouler"!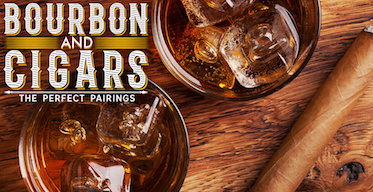 We are excited to have our first opportunity to work with Russel's Restaurant for their Bourbon and Cigars event. The evening will be a five course meal each course paired with a specific spirit. This promises to be an event to remember. CHeck ou tthe menue on Russell's web site and social media. There will be bourbons from Wild Turkey, Longbranch, and Russel's Reserve on hand. San Juan Cigars will of course be there demonstrating the art of rolling cigars and paring cigars with the different spirits. Don't mis this opportunity.
tickets here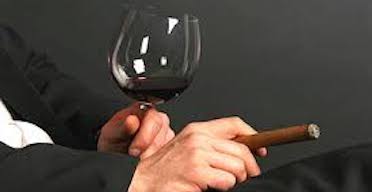 Once again we will be back at Eye Of The Needle Winery for a great wine and cigar night. Join us for the release of the popular "Little Italy Red" and "Petite Verdot" red wines! We will be on hand to demonstrate the art of rolling and pair cigars with wines setting you up for a leisurely afternoon with friends and live music. Stay Tuned for further details.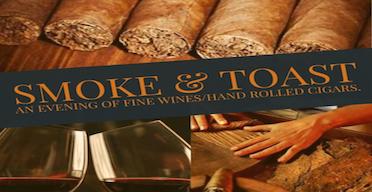 Join us for this exclusive, no cover, after hours event on the patio at The Woodhouse Wine Estates featuring the San Juan Cigar Company. San Juan Cigar artisans will be on hand to demonstrate hand rolling fine cigars, offer samples of their distinctive tobacco blends and personally instruct you how to select the perfect cigar for your specific taste and occasion. Cigars available for purchase to enjoy during the event. Kennedy Shah Reserve wines will be available for purchase by the bottle and glass. Artisan Cheese Boards will be available throughout the evening. Don't miss opportunity. We'll see you all there!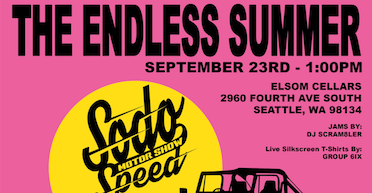 Once again we are back with another 3 Pedal Posse event! The Endless Summer is going to be a great event to help bring in the end of summer and beginning of fall. There will be cars, wine, chocolate, spirits, cigars, flowers, music food and more! Don't mis this chance to see some beautiful cars, chat with their owners, have a drink, grab a taste of chocolate, see cigars being made right in front of you and all while getting some great jams from DJ Scrambler! See you all there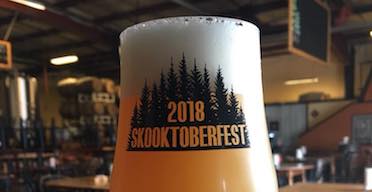 Skooktoberfest is back!!! And we are excited to be back as a part of Skookum Brewing's Yearly celebration of awesomeness! Salt Blade handcrafted meats will be in. Special guests on hand like Old Schoolhouse Brewery and Urban Family Brewing Company hanging out. Of course San Juan Cigars will be on site with hand rolled cigars to add to the greatness of the event. Don't mis this opportunity to enjoy a great day of beer, food and of course hand rolled cigars made right here in the Pacific Northwest. See you all there.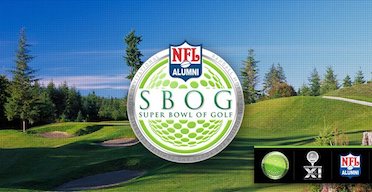 Once again we are honored to be a part of the Randall Morris foundations charity golf tournament (Super Bowl of Golf), to benefit the burned children's foundation and Mary's Place (a place for women and children). This is always a great day of playing golf with celebrities and helping the community while just having fun. Go to the Randall Morris Foundation website for more information on how you can be part of this experience. Help two great charities and enjoy a fun day while doing it. See you all there.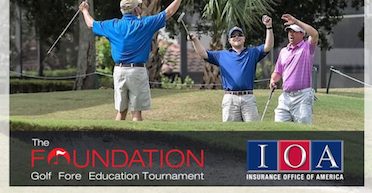 Once again we're excited to again be part of Golf Fore Education a tournament to help mentor young people in education for the hospitality industry. We have been a part of this for two years now and are looking forward to another great event. Golf, food, drinks and cigars, what could make for a better day. Looking forward to seeing you all there. Cheers!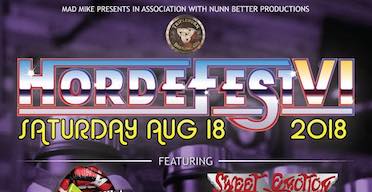 HordeFest is back at Triplehorn Brewing! This is a free admission event but don't let that fool you... there is plenty for all! Food by: Swift & Savory food truck and The Vet Chef food trucks. Live Music by: Mas Tequila (Sammy Hagar tribute band), Sweet Emotion (Aerosmith tribute band), Highway Star (Deep Purple tribute band), The Industrials, SoulShiver and Jam Academy Music School. Triple Horn will have 30+ of their amazing brews and of course San Juan Cigars will be on site rolling and selling cigars! As we close in on the end of the summer season why not do it with one more blowout of a day? Mark your calendar and come join us!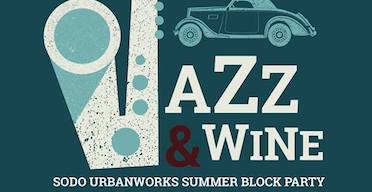 PREMIUM WA WINES URBAN JAZZ VINTAGE CARS GOOD FOOD The original SoDo Block Party is back and summer is looking better than ever! This year we paired cool urban jazz and vintage cars with our stunning array of 10 premium Washington wineries and one brewery all located in one spot @ SoDo Urbanworks. We look forward to seeing all of you wine aficionados for what will be the perfect summer day of wine, food, and fun. There will be an abundance of food this year with Schooner, Nine Pies, Mamas Mexican, and Bluebird Ice-Cream serving up the goods. (Schooner and Nine Pies in addition to their main restaurants, will have extra stations set up in the parking lot as well). Nothing pairs with a solid red wine like a well-crafted cigars. San Juan Islands cigars will be onsite rolling his top-notch cigars. See you all there!
tickets here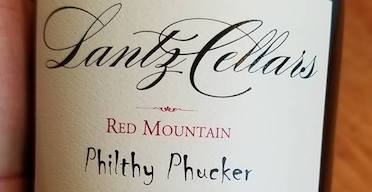 We are excited to be back at Lantz Cellars for another wine and cigar by the fire pit event. Lantz Cellars will be showcasing and pouring some amazing wines and San Juan Cigars will be there rolling cigars and helping pair cigars with the wines. There will be more details forthcoming however, get this date on your calendar so you don't miss this great event. See you all there!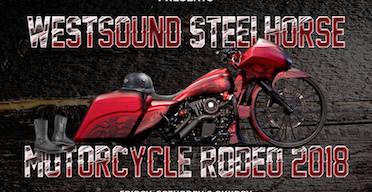 We are excited to be part of this years Westsound Steel Horse Morotcycle Rodeo! This is an amazing event that aims to help the community, show pride and artistry in motorcycles, showcase local artisans and entertainers and in general be super cool. Lots of live music, food and other local vendors and of course San Juan Cigars will be on hand rolling and selling cigars. There will be more information to come but don't mis out on this great weekend.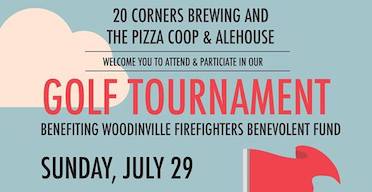 The Pizza Coop & Ale House is teaming up with 20 Corners Brewery & Woodinville Firefighters to raise money for the Woodinville Firefighter Benevolent Fund, please join us for the: Shotgun Golf Tournament on Sunday July 29, 8am at Willows Golf Course. A day of golf followed by lunch at the golf course. A silent auction available throughout the day with tons of fun items to bid on. All proceeds from the event will go towards the Woodinville Firefighters Benevolent Fund where they use the money for wonderful groups like The Children's Country Home in Woodinville. The Benevolent Fund is a 501C3 and donations may be tax deductible.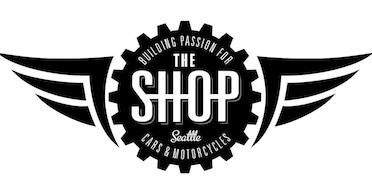 We are excited to be at "The Shop" (a country club for gear heads), for this fun event. This will be the first time we have been at their facility and we are looking forward to hanging out in the card room with the members and new guests talking cigars, cars and in general all things cool and manly. Don't mis your opportunity to come out and hang with some very cool people and see their facility. Check out the memberships and see what The Shop has to offer or just enjoy an evening with like minded people.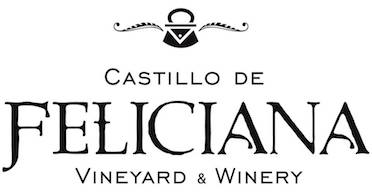 We are excited to be at Castillo De Feliciana in Woodinville for their Owner's Birthday and in general to just have a great night of wine drinking and cigars. There will be more info as we get closer to the date but if you are a fan of cigars and you want to enjoy a great summer evening while pairing the cigars with great wines, then get this on your calendar.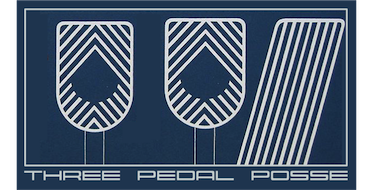 Join us Sunday, July 1st, 2018 at 1:00 pm for the SODO Speed Motor Show in the SODO district of Seattle! This is a unique car event for enthusiasts of all types and a collaboration between 3PP, Group 6ix, DGVintage Coachworks, Lake Washington Cars & Coffee, ZLog, Imagecraft, Benchmark Auto Salon, Group 2 Motorsports, and Crafted! In addition, you'll have the chance for some amazing tastings of finely crafted offerings from our partners: Elsom Cellars, 2 Bar Spirits and Seleuss Chocolates. Of course San Juan Cigars will be there rolling and selling cigars as well. Bring your sweet rides, the family, the dog, or pet giraffe, and join us for a casual motor show experience, with food, beverages, music, and fellow petrol heads!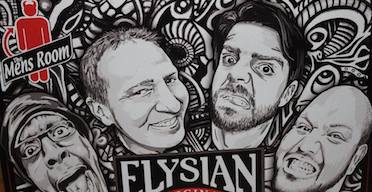 Mens Room Redfestival is back... Featuring Outdoor Drinking and Other Dumb Stuff Saturday, June 23rd at Enumclaw Expo Center. Mens Room Redfestival is unlike anything you've ever seen before! Unless you came last year, we guess. Then you've seen something like this year's Redfestival: only in 2018 we're turning this darn thing up to 11. This year's Redfestival will feature even bigger bands, even more beer, and the same ol' boisterous behavior. See belly dancers, freestyle motocross, and other over-the-top ridiculousness. Of course San Juan Cigars will be on hand rolling and selling cigars for your enjoyment. They will even pair cigars with your favorite beverage if you like! Can't beat that. Come join us and don't mis out.
tickets here
.