OUR CIGARS
year round
seasonals
limited selections
about toro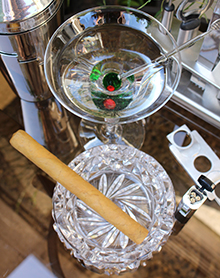 Toro cigars are 5.5" by 48 ring gauge.
The medium ring gauge and shorter length of the Toro makes it an easy yet pleasing smoke. But it is stronger than the size suggests.
The Connecticut shade grown wrapper offers a pleasing variety of sweet, fruit-like tastes and aromas. With the shorter length, the heat will permeate and advance the intermingling of oils and tastes that normally come towards the end of a cigar.
With an early aroma of spice and dried fruit, this medium strength offering gives way to smoothness with complex notes of lemon, mint and cedar atop a mildly sweet and earthy core. As you progress through the cigar, the flavor shifts to burnt citrus, white pepper, and fig, with a top note of licorice. This is a cigar with countless scents and tastes in its bouquet.
total diameter

.75 inches

beginning length

5.5 inches

strength

mild

country of origin

american
wrapper

Connecticut Shade Grown

wrapper color

Claro

filler

Dominican

wrapper leaf type

Broadleaf Havana seed Connecticut grown
We strive to keep each cigar consistent and of the highest quality. We have also worked with some local distilleries to create cigars infused their liquors. Each one offers a unique flavor experience within the cigar.