OUR CIGARS
year round
seasonals
limited selections
about aristocrat robusto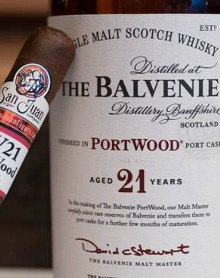 A velvety maduro wrapper with rich oils gives a hint of earthy nut and leather. The opening burn begins with deep toasty flavors of Brazil nut or walnut. There is a chewy kind of sweetness of raisin or date. As the burn progresses there is a hint of dry teak wood. This cigar offers large volume of thick aromatic smoke that is pleasing on the palate. Pairing this with the Balvenie 21 year Portwood is the ultimate in refinement and enjoyment.
total diameter

.78125 inches

beginning length

5.5 inches

strength

full bodied

country of origin

american
wrapper

Connecticut Shade and San Andreas

wrapper color

Maduro

filler

Dominican and Brazilian

wrapper leaf type

Broadleaf
We strive to keep each cigar consistent and of the highest quality. We have also worked with some local distilleries to create cigars infused their liquors. Each one offers a unique flavor experience within the cigar.